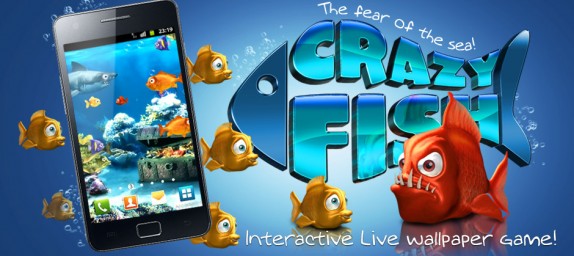 Description


This is one of the craziest underwater game live wallpaper you have seen.
Colorful fish swims among tropical coral reefs. Crazy fish, the fear of the ocean, hunts fishes smaller than him and try to avoid the bigger predator fishes. As he eats he grows, making him the most lethal predator in the sea, except for the shark of course.
This is live wallpaper and a game. You can easily start new turns by pressing the start game button. With challenging game play and a multitude of prey you will be entertained for hours. The game mode can be deactivated in which case it becomes a regular live wallpaper. You also have a lot of customizable settings.
Crazy Live Wallpaper Game Offers:
* Light on battery
* Set FPS to optimize battery performance
* Activate/deactivate Game Mode
* Two great themes
* Enable/disable sounds-effects during game-play
* A high-score list
* Hours of fun!
* And…Much more
Preview
Screenshots