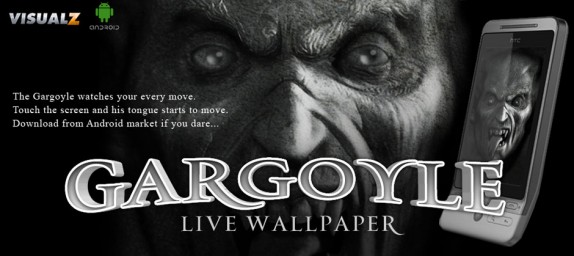 Description


A stone Gargoyle follows your every move in this live wallpaper. His tongue moves as you touch the screen.
His photo-realistic eyes follows your every move. He responds to your phone orientation as well as to you touching the screen. You can optionally disable automatic tracking.
This is a Live Wallpaper you have to "see" to believe!
Screenshots