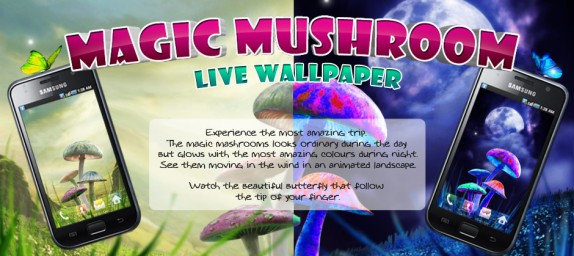 Description


Experience the most amazing trip. The magic mushrooms looks ordinary during the day but glows with amazing vivid colours during nighttime.
See them moving in the wind in an animated landscape. Watch a beautiful butterfly that follows the tip of your finger.
This is a highly customizable live wallpaper with stunning graphics.
Preview
Screenshots