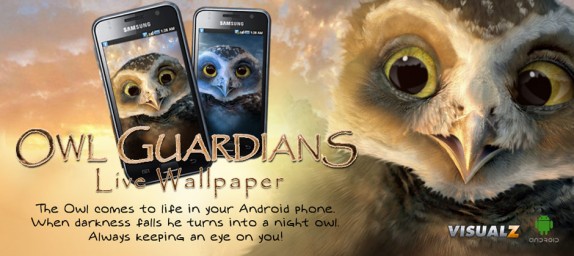 Description


The Owl Guardian comes to life in your phone. When darkness falls he turns into a night-owl. He will always keep an eye on you.
In this Live Wallpaper a Owl with big eyes comes to life. He always tries to look directly at you. You can follow him during day- and night-time. You can let the program change automatically or have it set manually.
When you touch the screen his head will start to move in different patterns. His beak will open and close giving you the feeling that he is alive.
Preview
Screenshots