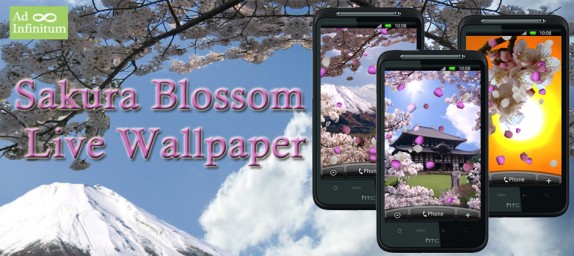 Description


Not many things in the world can match the beauty of the "Sakura" or Cherry-tree blossom in spring. This live wallpaper brings you three idyllic, custom made landscapes, with colorful leaves slowly falling to the ground.
This customizable live wallpaper offers
* Three custom made, unique backgrounds.
- Mount Fuji
- Japanese Temple
- Sakura blossom with a radiant sun
* The background is sensitive to screen offset.
* Choose speed and amount of leaves falling to the ground.
* Leaves are sensitive to the phone orientation (can be turned off for better battery performance).
Screenshots