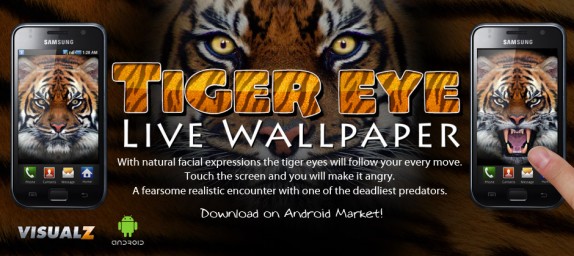 Description


The tiger, one of the most feared killers follows your every move in this live wallpaper.
The tiger reacts to your phone orientation, always trying to look into your eyes. Now and then he blinks or moves his nose making him feel alive.
Touching the screen will make him angry!
Preview
Screenshots