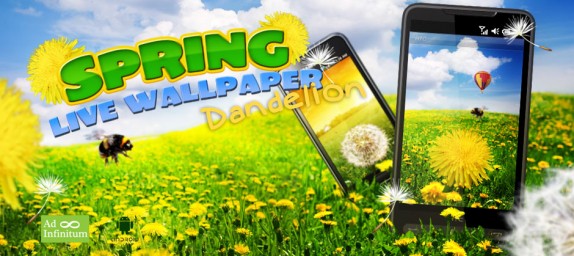 Description


Spring is here and nature starts to come alive after a long cold winter. The dandelions are some of the first flowers to blossom.
During day a colorful dandelion sways gentle in the wind, attracting a bumblebee. In the distance a balloon flies over the idyllic landscape.
During night, the dandelion grows old and starts to spread its seeds in the wind.
This is a highly customizable Live Wallpaper with unique, stunning graphics.
* Turn on/off visibility of the bumblebee, the balloon and the seeds.
* Animations of Dandelions (changes over time) can be turned on/off.
* Switches between day and night automatically. You decide the hours the day starts and when the night ends.
* Choose amount of seeds.
* Choose animation speeds and frame rate (FPS).
Screenshots