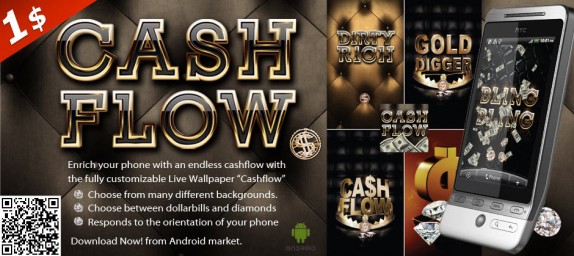 Description


This Live Wallpaper will make your Android phone look stylish and classy.
With seven different original bling bling backgrounds and with dollar bills (optional diamonds) falling down, you will impress the people around you.
* Choose speed and number of objects falling down.
* Objects respond to your phone orientation.
Screenshots