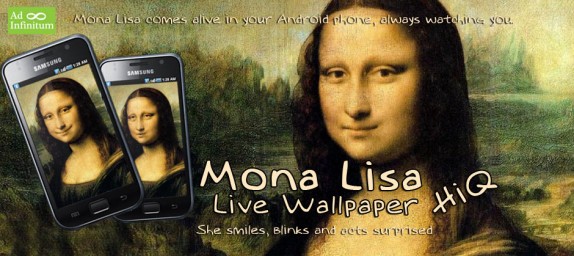 Description


The famous Mona Lisa comes alive in your phone. She follows your every move in this live wallpaper. She smiles at you, looks surprised at times and gives you a blink now and then.
Her photo-realistic eyes follows your every move. She responds to your phone orientation as well as to you touching the screen. You can optionally disable automatic tracking.
Now even paintings comes to life on Android market!
Screenshots